T. K. and Sweetie Tie the Knot, Part 2: The Wedding
After weeks of preparation, Sweetie and I were officially married on June 20, 2017, the tenth anniversary of the day we became "Facebook official." Though Facebook is dying away, we're still going strong!
My coworker Pat volunteered to take pictures of the ceremony for us, using our trusty Fujifilm Finepix S700. My mother gifted us this camera in May 2010, and it has recorded many big events since: a two-week vacation in Japan, a car trip to historic Philadelphia, a snowy New Year's Eve in Times Square...and now our wedding at Mirror Pond!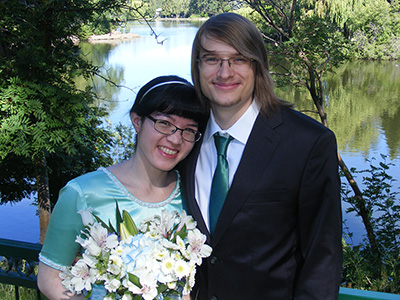 Our officiant, Judge Peter A. Werner, kindly brought along a second witness for us named Annemarie. He read us our vows from a piece of paper tucked inside a very religious-looking copy of The Ultimate Hitchhiker's Guide.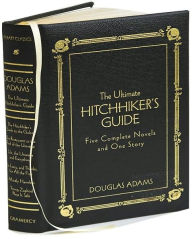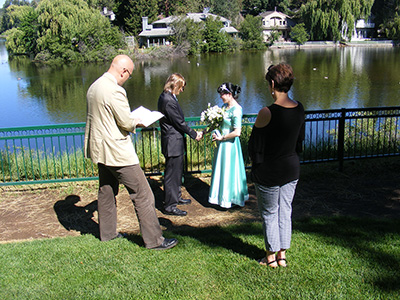 Since we hadn't reviewed the vows before the ceremony (whoops!) we didn't know exactly when we were supposed to say, "I do." Sweetie said it three times during pauses between questions. I forgot to say it at all, and Judge Werner had to remind me!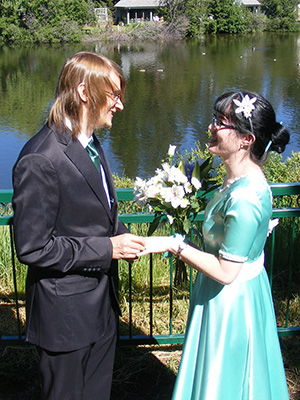 While Judge Werner prepared the legal paperwork, Sweetie and I posed for glamour shots of our rings. Sweetie's is a plain 10K gold band from Kohl's. Mine is also 10K gold, custom-made with the help of Laurie at Cascade Jewelers in Bend. It has two cubic zirconias and one lab-created aquamarine in the center. Since Sweetie and I were both born in March, aquamarine is "our" birthstone.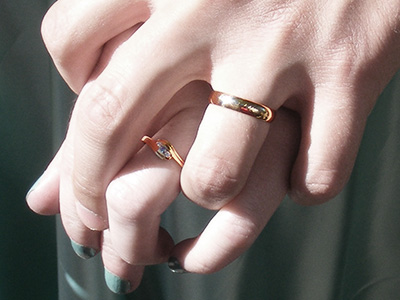 We signed the marriage certificate at a picnic table on Mirror Pond Plaza. Technically these are pictures of us signing a ceremonial certificate, and the state will mail us the "legal" ones later.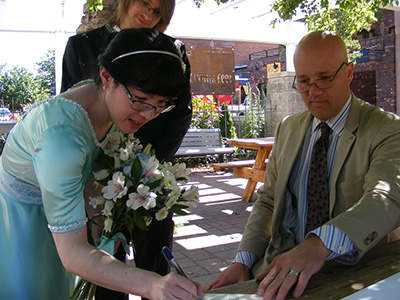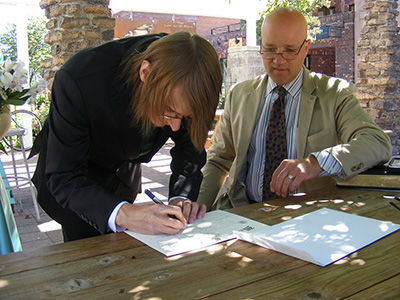 It was a hot and sunny day, so Pat treated us to refreshments in the coffeehouse by the Plaza, Crow's Feet Commons. The decor and menu of the Commons is pure Bend: one part rugged country, two parts urban hipster. For our "wedding snack" we had one of Sparrow Bakery's famous Ocean Rolls with sparkling orange juice in fancy glasses.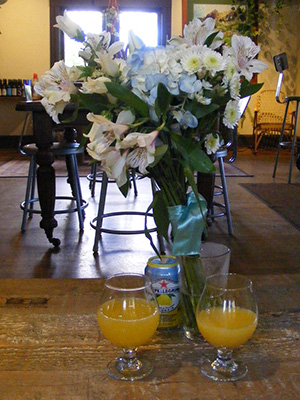 Of course I forced Sweetie to pose for a K-drama style love shot.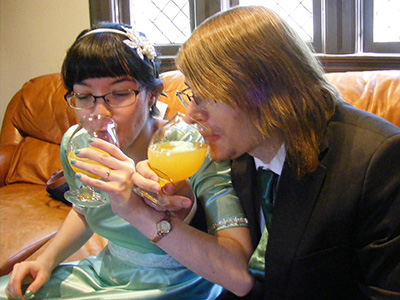 Finally we headed back to the water for more pictures. The photo shoot started out respectably...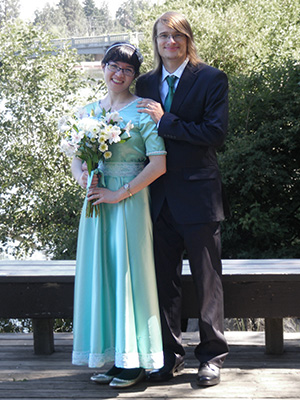 But then Pat headed back to work, and the camera fell into Sweetie's hands. And when Sweetie gets a camera in his hands, he starts climbing on things to find interesting angles, heedless of his formal suit and dress shoes.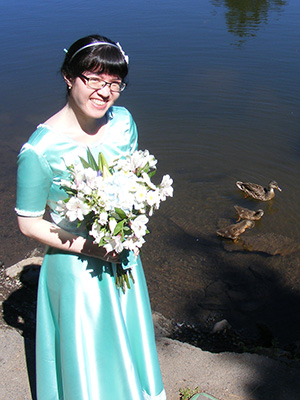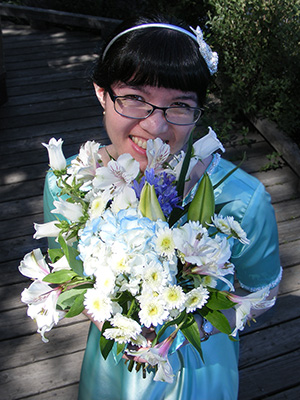 He sent me to the other side of the pond for a landscape shot of the water, trees, and mountains. The photo will make a cool large print to hang up, but it's hard to spot me in the 400px version below. I'm the mint-colored speck in the bottom left.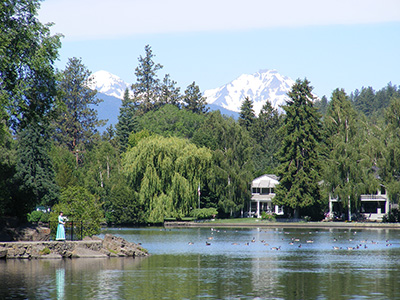 When we arrived home in Redmond, Luna inspected my ring and deemed it acceptable.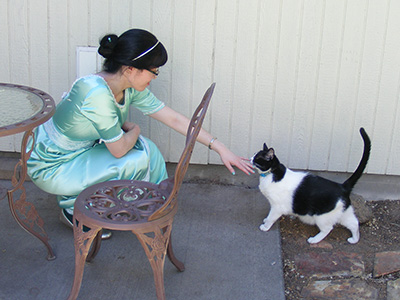 After a nap and an early dinner at Shari's Cafe & Pies, I cut into the cake. This week we're playing The Legend of Zelda: Breath of the Wild together, so I naturally took my first bite from the Triforce.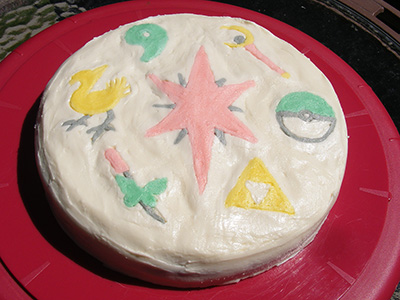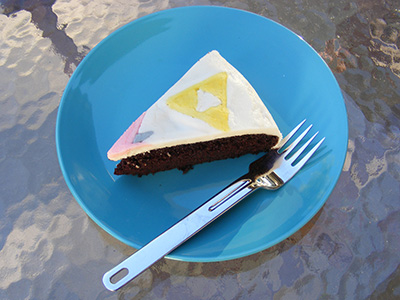 In the evening we drove down to Oregon Observatory at Sunriver. On our first date ten years ago, we went to Olive Garden and then sprawled out on the grass of a sports field at Indiana University to look at the stars. (This "date date" is not to be confused with our first "not date date" at a Mather's Museum special exhibit of chairs from around the world. That was merely a meeting to gauge each other's long-term relationship potential under the guise of exploring a common interest in international furniture.)
Our wedding-day version of looking at the stars was much more sophisticated. I don't have pictures because it was much too dark to take them, but we looked through many telescopes to see Jupiter, Saturn, a couple of binary stars, and some impressive star clusters.
Now we have been married for over twenty-four hours, and neither of us has asked for an divorce yet. Fingers crossed that it stays that way for the next fifty years!
Comments