Side Menu
Search Blog
Subscribe
About Me
Questions and Answers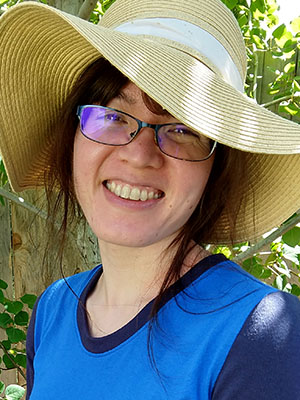 Name
T. K. Marnell
Age
Old enough to be an adult, yet still young enough to enjoy it.
Nuclear Family
I have one black and white cat and one beige husband.
What have I written so far?
During my master's program in library science, I wrote a contemporary coming-of-age novel titled Bubbles Pop. Then in 2014, after moving to the Pacific Northwest for my first full-time job, I completed a screwball comedy for adults dubbed Kagemusha. In early 2017, I finished a cozy mystery novel set on the Oregon coast.
I'm currently working on a modernization of Pride and Prejudice set in Central Oregon, Lizzie Bennet's Diary. I write one chapter a week and post to Wattpad on Sundays.
Next up: a visual novel inspired by my favorite epic period dramas. Elevator pitch: "In an alternative nineteenth-century China, a former slave joins a secret society to avenge her father's murder and becomes the mortal enemy of the man she loves."
What type of fiction do I like?
I love wit and classy humor, regardless of genre. I admire novelists like P. G. Wodehouse (the Jeeves and Wooster stories), Fannie Flagg (Fried Green Tomatoes at the Whistle Stop Cafe, The All-Girl Filling Station's Last Reunion), and Wendelin van Draanen (Flipped, the Sammy Keyes middle-grade detective series). In the mystery genre, I'm a longtime fan of Agatha Christie and admire the works of P. D. James, Elizabeth George, and Rhys Bowen.
In movies and TV shows, I have a taste for East Asian dramas that tug at the heartstrings. My favorite contemporary shows to date include In Time with You (Taiwan, 2011), Answer Me 1997 (Korea, 2012), and Ugly Alert (Korea, 2013). I watch many (many!) historical costume pieces, and I highly recommend the following.
Where can you find me?
I stay away from Facebook to preserve my privacy and mental health. I have Twitter and Goodreads accounts, but I don't do much with them.
The best way to contact me is to comment on my blog, and then I'll comment on yours. Everybody wins!