Side Menu
Search Blog
Subscribe
About Me
Questions and Answers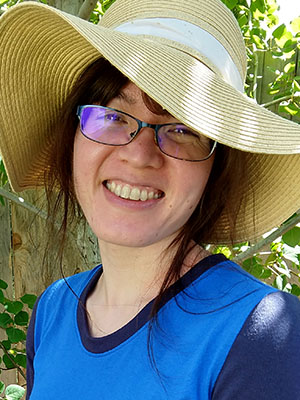 Name
T. K. Marnell
Personal Life
I live with my husband and two cats in sunny Central Oregon. I have the great fortune to work remotely as an IT Manager, which allows me to pay the bills comfortably with plenty of free time for reading, writing, and rambling.
Writing
I've written several unpublished works of fiction, including a contemporary Young Adult novel and a cozy mystery set on the stormy Oregon coast. In 2019 I self-published a modernization of Pride and Prejudice set in Central Oregon, Lizzie Bennet's Diary.
I recently completed a 100% rewrite of a novel I initially drafted after graduate school, then called Kagemusha. In the new version, a half-Chinese woman with a chronic case of imposter syndrome invents a popular social media persona to sell romance novels written by her crush, a Persian man with an "unsellable" name.
Where can you find me?
In 2021 I quit all social media to improve my mental health, and it worked wonderfully. I highly recommend it.
You can contact me by commenting on my blog posts or by submitting the form on my author website.