Why I'm Upgrading to Pictures
I have a toxic on-again, off-again relationship with books. Every few years I finish writing one and go through the aggravating, exhausting, soul-crushing process of attempting to sell it for publication. The agents reject me by saying, "You're an extremely talented writer but...," or I reject them because they insist I turn my fun character-driven romps into pulse-pounding thrillers, and my years of work end in bitter disappointment.
I fret and sulk for weeks, drowning my post-book-breakup sorrows in strawberry cheesecake ice cream. I throw myself into sewing dresses or binge-watching East Asian dramas. Then I rally my spirits and declare, "I'm never going to write another book again!"
A few months later, a tidbit of conversation sparks a new story idea, or I spot one of my unfinished outlines on the computer, or I read a book that didn't meet its full potential and I know I could turn that premise into something great. I dwell on the story. I plot it out while driving to and from work. I tweak the key scenes in my head while falling asleep at night.
I convince myself I must write this book. My other books didn't sell because there wasn't a market for them, but there's certainly a market for this one. Every writer goes through a decade or two of rejection. It's part of the process! The successful writers aren't more talented than others, but more persistent. Anyway, I can't let a few dozen bad experiences with literary agents crush my dreams. My dreams aren't that delicate! They're tough and resilient!
Lather, rinse, repeat.
But I really mean it this time. I'm not going to go back to books. I'm moving on to pictures instead.
In years past I flirted with the idea of telling stories through comics and video games, but two things stopped me from pursuing them seriously: (1) my dysfunctional relationship with books, and (2) my utter lack of skill in drawing.
I can't draw because I don't draw. Unlike writing, I don't draw many times a day to communicate. Unlike coding, I don't have to master drawing to do my job. Unlike sewing, I don't have a practical need for new drawings I can use every day.
When I lived in Portland, I took one drawing class and made couple of comics and watercolors. I resolved to practice drawing as often as I could—to pay no mind to the quality of the results and keep at it.
But drawing slowly fell by the wayside. I drew only in spurts when I spotted something irresistibly cute or I had nothing else to do over breaks.
In early 2016 I landed a new job in Central Oregon, and my drawing notebook disappeared into a box during the move. I wrote a cozy mystery, and then I developed a sudden obsession with sewing, and then Sweetie and I tied the knot....
After the wedding things finally settled down, and I thought giving art another try. Sweetie dug out the notebook, and I timidly added a few more entries: copies of panels from Usotoki Rhetoric.
Then Sweetie bought me a drawing tablet, so I've been practicing drawing and painting digitally since.
Why am I going through so much effort to build my skills in art, when I don't have a natural inclination for them? Why not just forget about publishing and continue to write novels for the fun of it? For a long time now, I've felt that words alone aren't sufficient for the stories I want to convey.
1. Visual media require more work from the creators, but much less work from the audience.
Confession #1: Though I read novels frequently because I "should," I much prefer reading manga and watching dramas. I never get excited at the release of new books, but I jump up and down and squeal at the sight of a new chapter of Skip Beat! or a new episode of Father Is Strange. Unlike reading books, reading comics and watching shows is fun.
Of all fictional forms, written stories require the least effort on the part of the creators to make them and the most effort on the part of the audience to understand them. A single person can complete a novel in a couple of months, writing four to six hours per day on a cheap laptop. But after publication, every member of the highly educated audience must patiently extract the story from the words. For most people, reading 250+ pages of pure text is painful and unnatural, not enjoyable.
On the other end of the spectrum, movies and video games require the greatest effort by the creators and the least effort by the audience. Making a movie requires expensive equipment and years of work by production staff, actors, script writers, etc. A half-million dollars for a ninety-minute documentary is considered "low-budget."
In and of itself, reading is not much of a burden for most teens and adults in North America. The problem with books is that they require the audience to do nothing but read, all alone, for hours and hours. People will happily text through every meal and spend their coffee breaks with glossy magazines. They'll be thrilled to play video games with more total text than a complete novel, or watch twenty episodes of a subtitled foreign TV show. But they'd rather suffer the tortures of household chores, or high-intensity exercise, or parties hosted by neighbors they don't like, than spend one afternoon with a book.
2. "A picture is worth a thousand words."
Confession #2: When I read piles of fantasy novels as research for my wuxia trilogy, I liked very few of them and loved none of them. The reason: worldbuilding. Because fantasy novels take place in settings wildly different from contemporary America, they require pages upon pages of description—and many fantasy authors go far beyond what's "required" because they want to share every detail of the beautiful place they've dreamed up. More than once, I've shaken a highly acclaimed fantasy novel and shouted at it, "Stop telling me about the gold-fringed scarlet brocade curtains! I couldn't care less about the stupid curtains! Forget about the curtains and go steal the sacred orb already!"
As much as I hate reading descriptions, I hate writing them even more.
I enjoy writing dialogue and characters' inner thoughts, because those belong in words. We speak with words, and we often think to ourselves in words.
But settings and physical actions do not belong in words. We think of these things as broad visions and sensations, not in the minutiae described in books. The memory of a hike is not a catalog of all the rocks and trees, but the ache of tired legs, the scent of pine trees, and the beauty of the view at the summit. The memory of a romantic slow dance is not a play-by-play of steps and spins, but a rosy melange of emotions. Writing about these things is so difficult because words are simply insufficient; pictures can convey them much better in a single glance.
Conversely, pictures are great for conveying some things but lousy at conveying others. Facial expressions are better portrayed by actors than described by novelists. But because faces can only hint at the thoughts underneath, filmmakers often resort to voice-overs and flashbacks to explain what's going on in characters' heads. Actions and events too are better depicted in paintings than in mere words. But paintings alone don't provide context, so museums need to put up title placards and print out helpful pamphlets for visitors.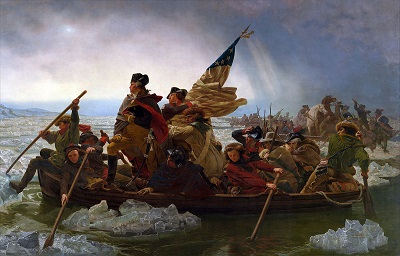 "Hybrid" media like comics and games can use both pictures and words to their greatest advantage. They can portray scene settings and action sequences visually, without forcing audiences to read boring descriptions. They can also convey background information and characters' thoughts in text, without immersion-breaking tricks like voice-overs.
When Sweetie first suggested converting the Xing Dynasty trilogy from books to games, I resisted the idea because of all the work involved. But when I realized I could then use images in place of description, and cut out whole swaths of boring worldbuilding text, the idea became a lot more appealing.
3. Comics and games offer new ways of telling stories.
Confession #3: Though I'm intrigued by comics, games, and movies that explore new ways of telling stories, I don't like "artsy" techniques in novels. When authors use creative line breaks to turn prose into pseudo-poetry, or put single sentences in the middle of otherwise blank pages to make a point, I roll my eyes and stop reading.
Because reading is mentally taxing to begin with, authors who try to convey new ideas by flouting the common rules of written language succeed only in breaking immersion and confusing readers. When what should be a complete sentence cuts off and
the words
do
this...
I don't think, "Wow, those line breaks beautifully convey the narrator's state of mind!" I think, "Huh? Is that a formatting error? Wait, the author did that on purpose? Ugh, she's one of those, isn't she? The ones who deliberately make their stories hard to understand to prove how 'creative' they are."
To be lucid enough for most readers to enjoy, novels can be written only one way: left to right, up to down, one grammatical sentence after another from beginning to end. Writers can bend the rules gently in dialogue and internal monologue, but nobody outside of a graduate-level English Lit program likes to read disorienting postmodern "masterpieces."
For the same reasons, "choose your own adventure" novels don't work well either. Every few paragraphs, the audience has to stop reading and concentrate on rifling through the pages, looking for a specific number, before resuming. Even worse than "poetic" gimmicks, these experiments force audiences to struggle with the medium itself just to access the words. It's like wrapping the stories in clamshell packaging. (See: Wrap rage.)
Visual artists have a lot more wiggle room. When making a comic, you can draw a full-page portrait with a large one-sentence speech bubble for impact.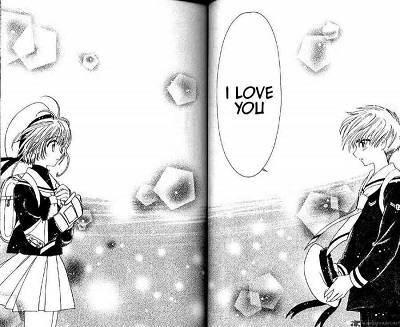 Words can flow many ways down a page or screen, as long as you properly direct your viewers' eyes.
In games, stories can automatically branch into different paths based on players' choices, without disrupting the flow.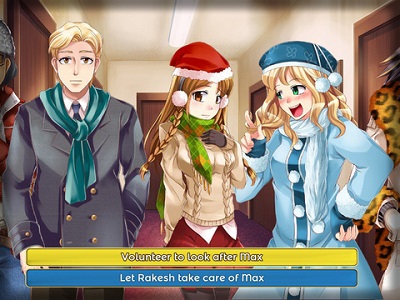 Once I thought of all the interesting things I could do with the Xing Dynasty trilogy in game form that I couldn't do with text alone, the deal was sealed. My plan now is to create three visual novels, each with three distinct stories featuring different main characters. Each story can stand alone, with fully fleshed out plots independent of the other stories, but playing them all will reveal the complete picture of an overarching epic. Each main character's personality will subtly influence the art style of the world as seen through her or his eyes, and the choices players make will determine the story endings they see.
The project was ambitious enough in book form, and now it's a behemoth. I'll probably need three years or more to complete the first game alone, and they'll be long and frustrating years because I'm not a naturally talented artist and I require many hours to draw the simplest of subjects. But "art takes a long time" and "writing is easier for me" are not valid reasons to run back into the familiar arms of books. The many advantages of the game format far outweigh the single con of inconvenience.