Progress in Art 03-01-15
Still life of a panther statue, decorative bowl, and slotted spoon on a patterned box (charcoal and white pastel on gray charcoal paper).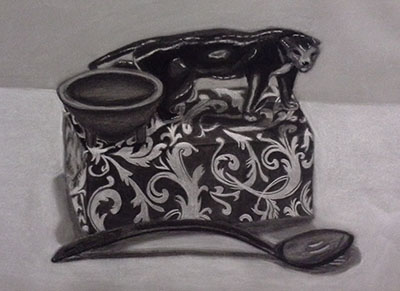 Maneki neko from four sources of light (graphite on Strathmore paper).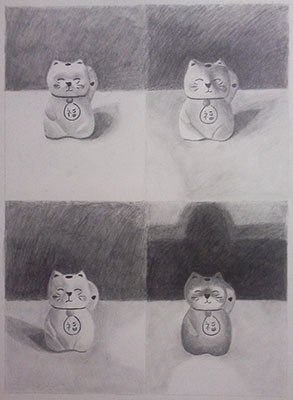 And finally, a watercolor of Pearl Fey from the Ace Attorney video game series.