New Job, New Home
This blog has been on haitus for a few weeks, and will be for another few weeks, because I'm moving! Tomorrow I start my new job at Central Oregon Community College in Bend.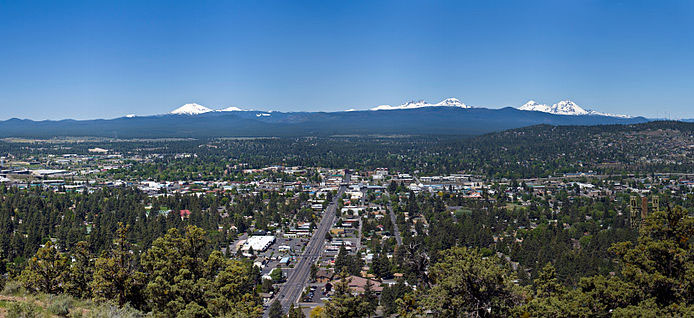 The rental market in the Bend area is ridiculously competitive, so though we started looking for a place to live in March, we didn't land one until the end of April. We signed the lease to our new home on Wednesday and have been frantically packing and driving back and forth every day since.
And that drive is no picnic, because it's three hours through the mountains. These mountains are the territory of mischievous fairies who think it's funny to conjure up thick blankets of fog and sudden blinding blizzards, then watch the mortals plunge to their deaths.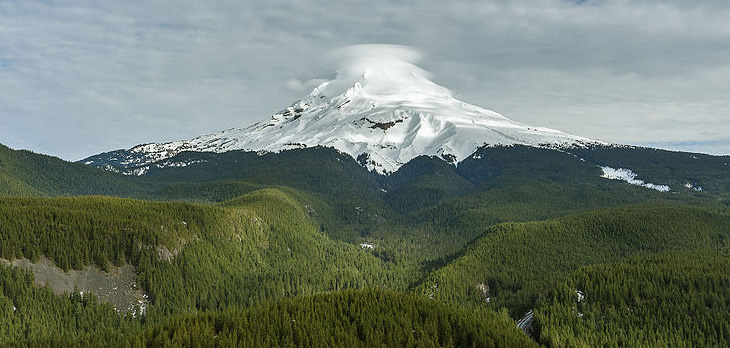 We know it's all a big fae joke because as soon as we escape from Mount Hood, the snow melts into endless desert. The sun blazes in a cloudless sky and when we look back to glare at the fairies, they blink their big innocent eyes and say, "Blizzard? What blizzard?"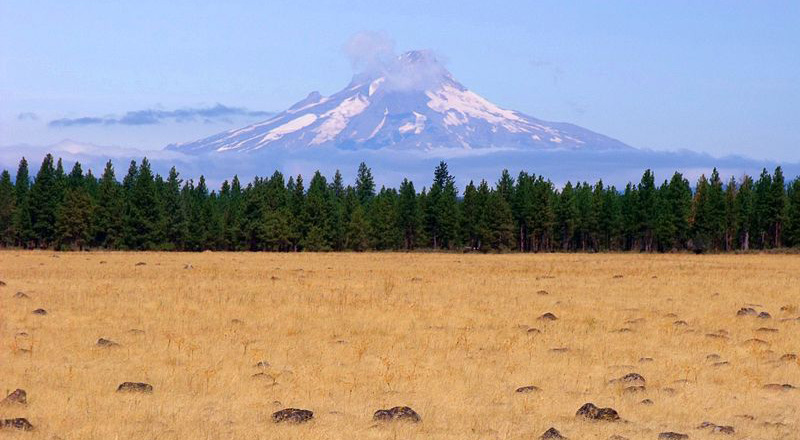 The photos you see of Oregon, with the lush green forests and hip quirky towns and rainy Gothic cliffs, are all from the west side of the Cascades. Central and Eastern Oregon are rural high desert. It's dry and alternately very hot and very cold.
I'm not looking forward to the "very hot and very cold," but I'm very much looking forward to the "dry." Here's a graph of the monthly cloud cover in Portland. Average in summer: 20% to 30%. Average in winter: 100%.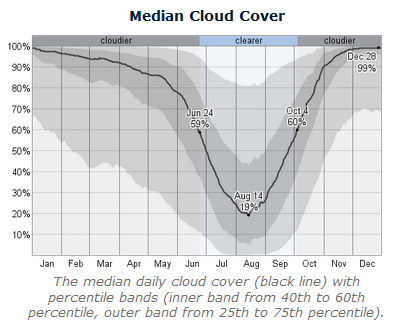 Now here's a graph of the monthly cloud cover in Bend. Average in summer: less than 5%. Average in winter: 30%.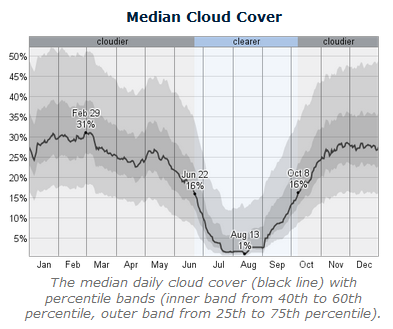 My cheerfulness is directly proportional to the amount of blue in the sky, regardless of temperature, so I expect to be 20% happier in summer and 70% happier in winter.