Where Are All the Complex Female Characters?
Last night Sweetie and I saw Star Wars: The Last Jedi. I felt nervous while handing over my hard-earned $20 for tickets, because Sweetie told me the reviews are highly polarized. Critics call The Last Jedi the best movie in the Star Wars franchise. On the other hand, half of the audience members on Rotten Tomatoes say it's a slap in the face to Star Wars fans.
So I went into the theater bracing myself for a three-hour-long advertisement for porg toys, filled with gratuitous explosions and bad jokes.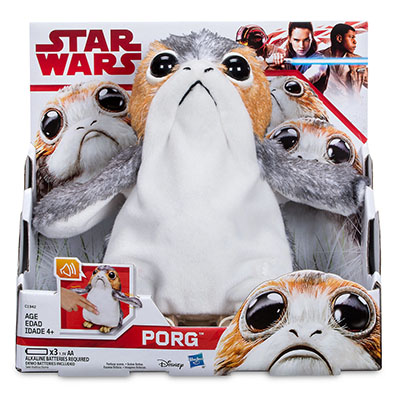 To my great surprise, I landed on the side of the critics. While there were many gratuitous explosions, and the porg gags were tiresome, my dominant feeling when the credits rolled was, "Unbelievable, a new Star Wars movie actually made my heart hurt."
That hasn't happened to me since The Empire Strikes Back. After those three cheesy prequels, the transparently fanbase-pandering Force Awakens, and the edgy-for-the-sake-of-edginess Rogue One, I'd thought it would never happen again.
(Avast, there be spoilers ahead!)
The character arcs of Kylo Ren and Luke Skywalker were affecting enough to make me overlook the porg commercials, the unfunny wisecracks, and the poor storytelling choices (i.e., let's not talk about that admiral who withheld vital information from her crew for no rational reason other than to give Poe his dramatic moments). The twisted soulmate relationship between the confused heroine and the conflicted villain was brilliant. Luke Skywalker was never a perfect hero, and I was delighted that he didn't simply become the ever-wise Obi-Wan who dashes in with a lightsaber and saves the day.
I have only two primary criticisms. The first is expressed well by the author of this article: "The Last Jedi came thrillingly close to upending Star Wars–but lost its nerve." The movie flirts with showing the moral ambiguity of rebellion and the tragic consequences of using violence in the name of good, but in the end it chickens out and delivers the safe, comforting Aesop that "light is good, dark is bad."
Though the story is inherently tragic, the creators buried as much of the heartbreak as they could to preserve the "fun" tone of the movie. Kylo Ren and Luke Skywalker are the only characters whose personalities and actions are affected by guilt and grief. Everyone else shrugs off the deaths of their friends and skips away to their fighter pods armed with predictable quips.
My other criticism is not shared by the author of that article. The heroine, Rey, is a boring and passive character.
Despite the best efforts of the actress to give her depth, Rey is ultimately a Mary Sue wearing the costume of a Strong Female Character. Her motivations are nonexistent and her inner conflicts, if you can call them "conflicts," are banal. When you compare her as a protagonist to Luke Skywalker in the original trilogy, the difference is striking.
What was Luke's motivation for finding Yoda? He wanted to live up to the heroic legend of his father and take down the empire that brutally murdered his family.
What is Rey's motivation for finding Luke? The rebels told her to. And, uh...some sort of power inside her is "awake" and she's scared.
What does Luke see when he confronts the dark side of the Force on Dagobah? A vision of himself as the embodiment of evil.
What does Rey see when the darkness under the island sucks her in? A vision of herself snapping her fingers a couple of times, because it's a cool visual effect.
How does Luke become a master Jedi? Through gruelling training and self-sacrifice born of a desperation to save the people he loves.
How does Rey become the Last Jedi? She picks up a lightsaber and instantly turns into a goddess who can handily defeat the next Sith Lord and telepathically lift whole rockslides.
Rey was a tragic waste of potential. Her backstory set her up to be truly interesting. As a young girl, she was sold into slavery, and she lived a lonely and miserable life. Yet, somehow, she grows up to be a nice and helpful hero. Where is her rage at the world? Where's her hidden anger against herself for being too weak and cowardly to escape? Where's her resentment against the imperial rulers who allow their supposed citizens to live under systematic cruelty?
Instead of being drawn to the dark side because it "calls to her," Rey could have been lured by the promise of a power she could use for good. She could have been tempted to harness the dark side to stop the endless fighting, and to shape a new utopian galaxy where no children like her will endure exploitation and abuse. Instead of seeing Kylo Ren's outstretched hand and Byronic pleading eyes and deciding, "Oh, no, darkness is bad," she could have struggled to make her decision. She could have been an actual person instead of a perfect heroine.
Rey is only one example of a broader problem with the characterization of women in works of fiction. Every book and movie made today features a "strong" female heroine, but it's still rare to find a complex one.
Imperfect heroines are unlikeable.
While anyone can rattle off dozens of examples of imperfect male heroes and antiheroes, it's a tough task to come up with the names of famous heroines who are less than perfect. They're all smart, resourceful, pretty, and righteous; they capture the hearts of every handsome man and always do the right thing.
"Nu-uh," people say, "There's Katniss in The Hunger Games, and Tris in Divergent, and Katsa in Graceling, and tons of other ones." And what supposedly makes these heroines complex? They have chips on their shoulders. That's it.
Do they struggle with depression and cling too tightly to childhood fantasies, like Quentin Coldwater in The Magicians? Are they addicted to opioids and feel compelled to alienate the people around them, like Gregory House in House?
Of course not, because having a flaw any bigger than a cool sassy attitude, and/or an inability to decide which handsome man they want to marry, would make a heroine unlikeable.
Female characters typically fall into three categories: perfect heroine, reviled villain, and blameless misunderstood victim. When a female character who is supposed to be a heroine strays too far from perfection, the audience instantly despises her. If a heroine makes bad decisions, like Rebecca Bloomwood in Confessions of a Shopaholic, reviewers rant that she's sooo stupid and they can't stand her. If the character has violent or manipulative tendencies, like Amy Dunne in Gone Girl, journalists rage at the author for spreading "misogynist fantasies about how women act."
Every heroine represents every woman.
I've never seen a journalist complain that Patrick Bateman in American Psycho spreads "misandrist fantasies about how men act." I've never heard a peep about self-destructive playboy Tony Stark's many bad decisions in the Iron Man movies. Everyone loves insufferable jerks like Gregory House.
Why do people enjoy screwed-up male characters, but they react so negatively when the character is a woman instead? Because Patrick Bateman, Tony Stark, and Gregory House are all seen as individuals. Everyone knows that's not what all men are like.
Female characters, on the other hand, supposedly represent the author's attitude about all women everywhere.
This tacit belief might stem from our long history of under-representation of women in fiction. Until very recently, it was common for Hollywood movies to star only one token female in a sea of men.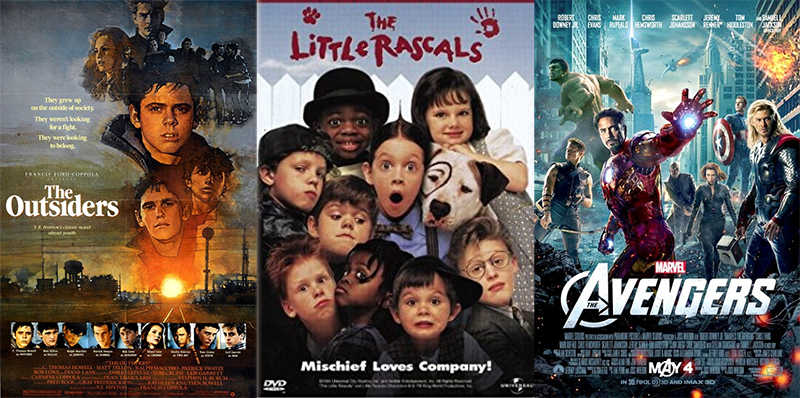 In a September 2017 interview for Glamour magazine, Reese Witherspoon recounted...
"I remember, 15 years ago, being a young actress and starting to audition for movies in L.A. There were always a lot of young women waiting in the green room for their shot at the one part there was for a girl in any given movie. Because that's all there was—one part. As I got some of those parts, I would arrive on set to realize I was the only girl with a speaking part."
That one girl with a speaking part represented the entire female audience. She was always smart, spunky, attractive, kind, and supportive, because that is how all women are supposed to be.
Because this is what we're used to, when we see a female on the screen or in a book, we instinctively think of her as the girl who represents everything the writer believes about women. If she's an irresponsible shopaholic, we rail, "That's an outdated stereotype!" If she's a manipulative psycho, we scream, "That's not what we're like at all!"
I hope we can soon move past this knee-jerk reaction and recognize that deeply flawed female characters are characters, not universal representations of womanhood. By insisting that all female characters must be strong and smart and perfect, and that anything else is offensive, audiences persuade creators to stick to Mary Sues like Rey, instead of developing memorable heroines like the one Rey could have been.
Comments