OMG, you guys. Can we talk about this?!!
Okay, I give. I have a totally embarrassing confession. Lately I've been obsessed with this one really weird trend....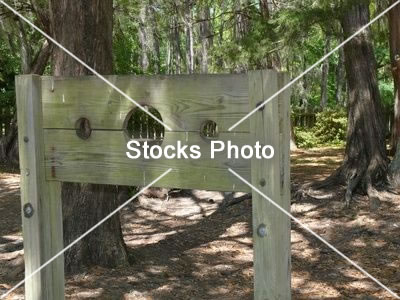 So the 411 is, for the past couple of years, I've noticed that journalists have started writing articles in professional publications like they're personal diary entries. I know, right? It's like, you know how for Bubbles Pop, I assumed the voices of slightly annoying teenage girls? Well, these people are getting paid oodles to do that all the time in national media. It's so freaky! Check out some of the headlines in Glamour magazine today:
"The 5 Most Awesome Hair, Makeup and Nail Looks of the Week (Which Is Your Favorite?)"
"What Do Babies, Vibrators, and Mick Jagger All Have in Common? A Lot More Than You Might Think..."
"What's the Most Unusual (In a Good Way) Date You've Ever Been On? I Need Inspiration!"
"Can You Spot the Big Makeup Trend Diane Kruger Went For Here? Betcha Can..."
Can you spot the formula? Betcha can....
See, first, if you're writing for a magazine, you start off with a title that says absolutely nothing but grabs attention with exclamation points, trailing ellipses, and asides that hint at audience participation. Then you write a sentence or two of absolute drivel stuffed with hyperlinks and hyperbole that tell readers nothing of substance, so if they see the blurb in an RSS feed or whatever they have to click on it to go to your site and give you advertising revenue. If it's a women's magazine, you oughta mention some combination of cosmetics and sex. If you're writing for men, throw in something about muscles and sex. And be mean. Like, really mean. I mean Mean Girls mean. Bash vaginas or movie stars or something...peeps dig controversy. Then throw in a stock photo, some fluffy paragraphs that may or may not deliver on the hype from the title, and finish with a question in bold, so people will feel compelled to leave comments that link to their Facebook walls and give you even more visibility.
You think they aren't doing this on purpose? They totally are. These journalists have, like, advanced degrees and bestselling hardcovers. I'm serious, you guys! They assume a very delicate persona when they churn out this stuff. It's a set block of characteristics including, but not limited to:
Vulnerability
Faux openness
Snark
Hip Arrogance
A tender attachment to unordered lists. Particularly with photos and embedded YouTube videos.
This special mix will make readers think you're just like them, just like the person they want to be, and even though you're complete strangers, just like their BFFs texting on a chill Saturday night. It's sponsor-pleasing gold!
Are you guys familiar with this phenomenon? Doesn't it give you a rage blackout? Tell me I'm not alone here!